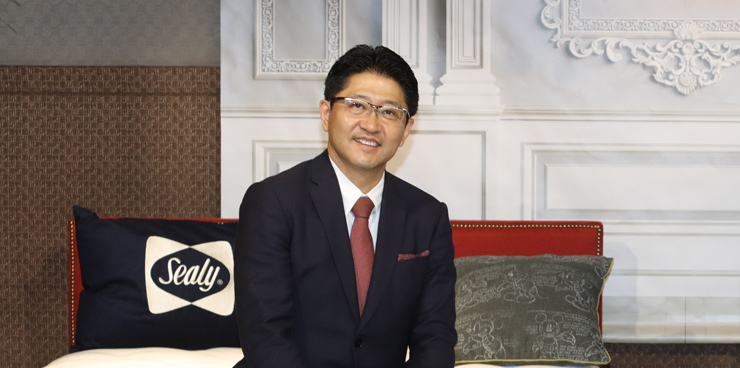 "Good Sleep" is essential to lead a rich and healthy life.
Are you satisfied with your sleep?
It is reported that as people nowadays tend to sleep for fewer hours, getting a good sleep during such fewer hours is necessary.
To meet their needs, we strive for continuous technology improvement and product development to provide products of value and high quality.
We would like to help our customers find best products suitable for their life style and continue to improve our service quality to raise awareness of our brand.
President's Profile
1992

Graduated from Waseda University with a B.A. in political science and economics

1992

Dai-Ichi Kangyo Bank (DKB) in the Tokyo central branch

1996

Foreign Currency Trader in the head office of the bank

1997

DKB Financial Futures Corp (Chicago)

2002

Corporate Planning at Mizuho Securities USA Inc. (New York)

2004

M&A Team at the head office of Mizuho Bank

April 2005

President at Sealy Japan

December 2005

President and CEO at Sealy Japan

July 2014

President and CEO at Sleep Select
(by changing the company's name)